Events
.
Announcing SIWJA Concert @ Durbar Hall Grounds at 6.30 pm on Tuesday - under the auspices of Ernakulam District Administration and District Tourism Promotion Council.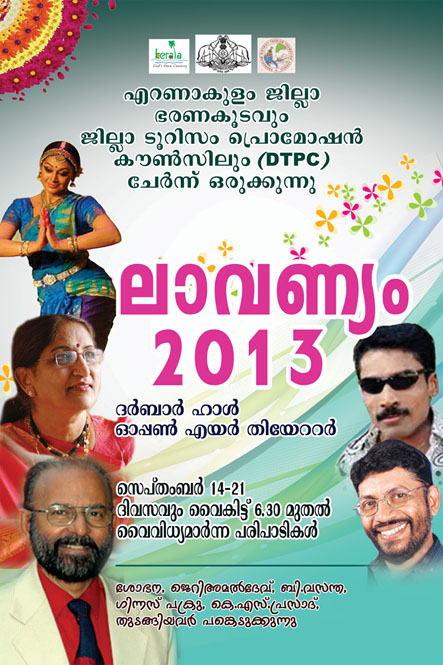 1st September 2013 - Donating Shruti box to a deserving student from the Music Department of Maharaja's College @ Meroland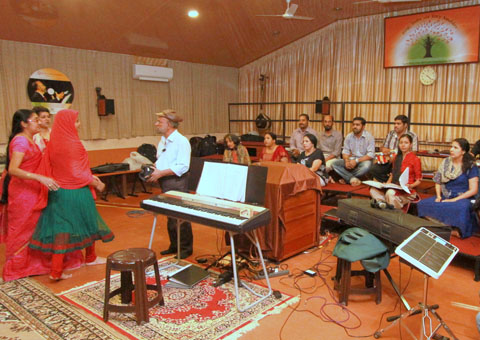 Jerry sir having a word with the beneficiary.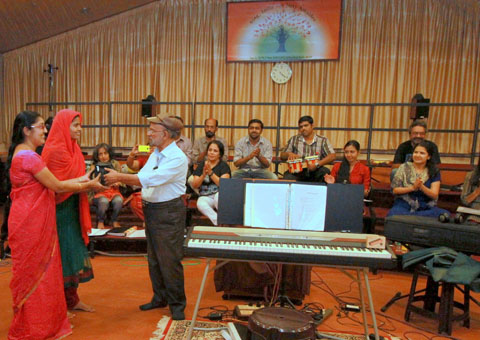 Jerry sir handing over the Shruti Box to Prof. Bhuvaneswari and the student from Lakshadweep.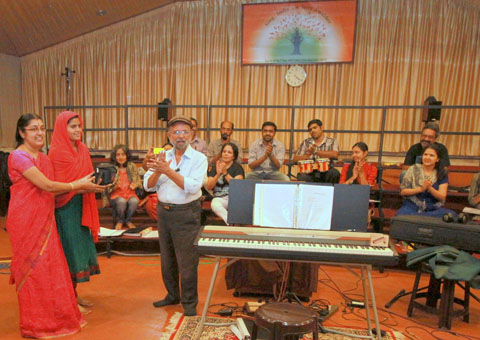 A round of applause from all around.
13th August 2013 - FAREWELL PARTY HOSTED BY SUBAIDA AHAMED.
13TH AUGUST 2013 - GUESTS FROM GREAT BRITAIN ON THEIR VISIT TO MEROLAND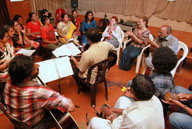 The two guests from Great Britain, here in India on a music assignment with R.L.V. College of Music entertaining Sing Indians with their songs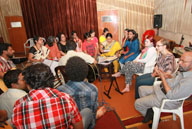 The Session continued in a very informal and relaxed manner.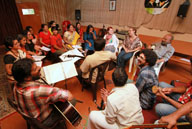 As apparent, these are the moments which reinforces the pleasure of being a part of SIwJA.
2nd August 2013 - Lecture - Demonstration on CHORAL MUSIC by Jerry Sir accompanied by SIWJA singers -- on Friday, @ Taj Gateway for the Members of Rotary Club of Cochin Metropolis.
Rajya Sabha TV channel Interview Guftagoo with Jerry Amaldev
14th April 2013 - SIWJA Concert @ SIRI FORT Auditorium in New Delhi
The Delhi Malayalee Association combinedly celebrated their Annual Day and Vishu on Sunday, 14th April 2013 at the prestigious Siri Fort Auditorium. The august audience included dignatories like Shri. Vayalar Ravi, Union Cabinet Minister of Overseas Indian Affairs, Shri. Venu Rajamony, Press Secretary to the President of India, Cine Actress Smt. Purnima Bhagyaraj of "Manjil Virinja Pookkal" fame amongst many others. SIWJA performed after their official meeting. The Media speaks volumes about our performance.
SIWJA in News @ New Delhi
3rd March 2013 - SIWJA Concert @ Kerala Fine Arts Hall .
20th January 2013 - Musical Instruments Donated to the Music Students of Maharaja's College
09th January 2013 - SIWJA Concert @ Quilon Infant Jesus Anglo Indian Higher Secondary School